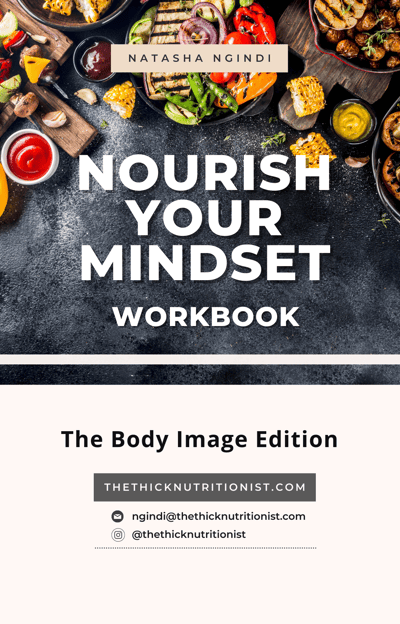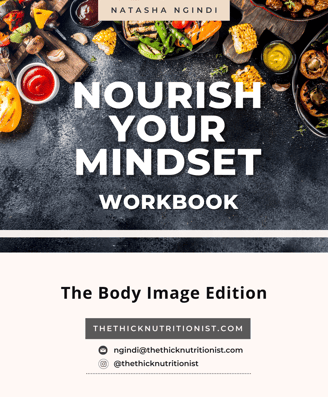 The Nourish Your Mindset: Body Image Workbook includes:
Simple, proven, and practical tools to support your journey to body peace.

Easy action steps that will bring positive changes in your body image.

Journal prompts to increase your self-awareness and understanding of how diet culture affects your life.

Fun exercises to stop caring about societal expectations and develop lasting body-confidence.

Guidance on reframing negative body image thoughts and silencing the mean girl voice in your head.

Empowering affirmations to boost your body confidence and positivity.

....and more!
Cultivate your body-confidence and start living the life you deserve.
If you are struggling to love yourself and accept your body the way it is, this fun and inspiring workbook will be perfect for you!